Since our inception, one of WhichPLM's key objectives has been to portray an accurate view of the current fashion technology landscape, which has been focused predominantly on PLM.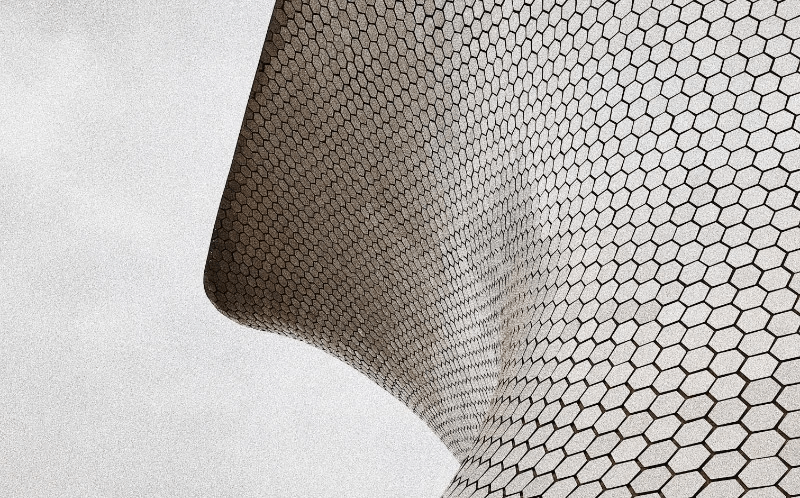 Over recent years, and often driven by WhichPLM's vision of the future, many related solutions have come into focus – including early integrations to 2D CAD/CAM, Adobe Creative Cloud (primarily Illustrator), ERP, Apps, and 3D – that together add significant value to the entire supply-chain.
It's obviously clear that no single technology should continue to operate alone and we should strive to connect all hardware, software and processes to help reduce the non-added value tasks.
WhichPLM is currently working on several advisory projects that are looking to implement both PLM and 3D solutions; during our time on-site with our customers, we continue to field an increasing number of questions around the relationship between 3D and PLM.
As many people will know, I formed WhichPLM to help educate the market on PLM and to overcome the marketing spin that, back then, was rife. Unfortunately today, I feel déjà vu, and it's for this reason I am writing this article. I want to try and help those prospects, customers and vendors to get to the facts, rather than more of the same marketing spin coming from PLM & 3D vendors informing their prospects and clients alike that they have active, bespoke integrations. For clarity's sake this does not simply mean a simple low-resolution visualisation of a 3D file (the likes of STL, OBJ, FBX, COLLADA, 3DS, IGES, STEP, VRML/X3D) and it also does not imply a best-in-class integration where one solution owns the materials library, likely to be held within a DAM (Digital Asset Management) or 3D system to support ultra-high-resolution scanned file formats. The vast majority of PLM solutions today use their own databases-libraries to store images and in the majority of cases each of these images are low-resolution with file sizes on average between 200K-500K (low to medium resolution) and not of the quality that can be used to create the ultra-high-fidelity virtual twins.
It is however completely feasible and good practice to use medium-resolution material files for design and development prototyping, but if you are expecting the images in PLM to be used to deliver high-fidelity images then it's simply not going to be possible. The phrase 'garbage in, garbage out' comes to mind. Poor quality input to 3D inevitably produces poor quality output!
Our community is looking for help in trying to understand the integration between 3D and PLM solutions. Over-eagerness is one of many symptoms when it comes to the quality deployment of new technologies, and often sparred on by marketeers who don't always understand the realities of these integrations.
So, what are the integration types that customers need to know?
Basic integration
This refers to the use of a 3D file format: STL, OBJ, FBX, COLLADA, 3DS, IGES, STEP, VRML/X3D.
A 3D file format may also be used to store extra meta-data associated with the 3D models. The main ability of a basic interface is to use low-resolution images typically found in PLM solutions, primarily to allow PLM users to visualise materials and products that can be shared around the network at speed. And until we all have 10GB Ethernet speeds then we can only realistically expect to visualise low-to-medium resolution 3D images with rotate and zoom capabilities – which may be acceptable for design & product development purposes.
Another option for consideration would be to use those 3D preferred design options to create ultra-high-resolution virtual twins. This use-case would combine the use of specialised scanning hardware, that would allow materials to be scanned at 1,000 dpi and upwards, resulting in ultra-high-definition graphical images that define depth, perspective, lighting and quality to the displayed images that can then be shared with both downstream sales and marketing and upstream manufacturing systems. Another point worth mentioning is that high-end digital scanners can operate as standalone systems that may be used by mills to catalogue their materials and can then be shared with retailers, brands, manufactures that can go onto be used in multiple systems including; DAM (Digital Asset Management), Material Platforms, CAD (Creative Taxtile Design), 3D or other systems that can take advantage of these materials.
A typical PLM user will not have the graphical capabilities to support high-end photorealistic viewing of materials, so dedicated systems will be required to utilise high-fidelity imagery that include powerful graphic cards and as already stated it is unlikely that the PLM network will allow very large file sizes on the network. It's certainly not a problem for 3D solutions to visualise, but something that needs to be carefully considered as part of the integrated workflow between PLM and 3D.
Advanced integration
This type of integration would allow a PLM user to interconnect with the 3D solution on a shared network, enabling the transfer of image assets (materials, trims, avatars, patterns) coming from a DAM / CAD/CAM – typically these ultra-high-dpi materials that have been scanned, will be put into full repeat, ready to be used with the 3D solution. Additional meta-data might include mill, fabric names, colourways, material composition, weight, and cost. The 3D solution would point to the DAM and obtain the approved materials to start the process of developing the virtual product twins; once complete, the 3D images would be blended using the modelling software that can be used to support camera & lighting direction, and even soft body dynamics and more. The PLM user could be granted access to the finally approved 3D images that could be stored in multiple formats of low for PLM, medium-to-high for internal design & development, and ultra-high for marketing and sales via some form of security gateway linked to the DAM.
This advanced integration of scanners, DAM, CAD/CAM, 3D and PLM could also refer to a multi-data- base, multi-directional interface, where users with security permissions could update data in real-time and even choose if they want to show the changes in the PLM platform that may have an impact on the BOM, cost or other interdependent value-added processes.
If you want to chat to WhichPLM regarding this topic – or indeed have anything to share with us – please do get in touch.