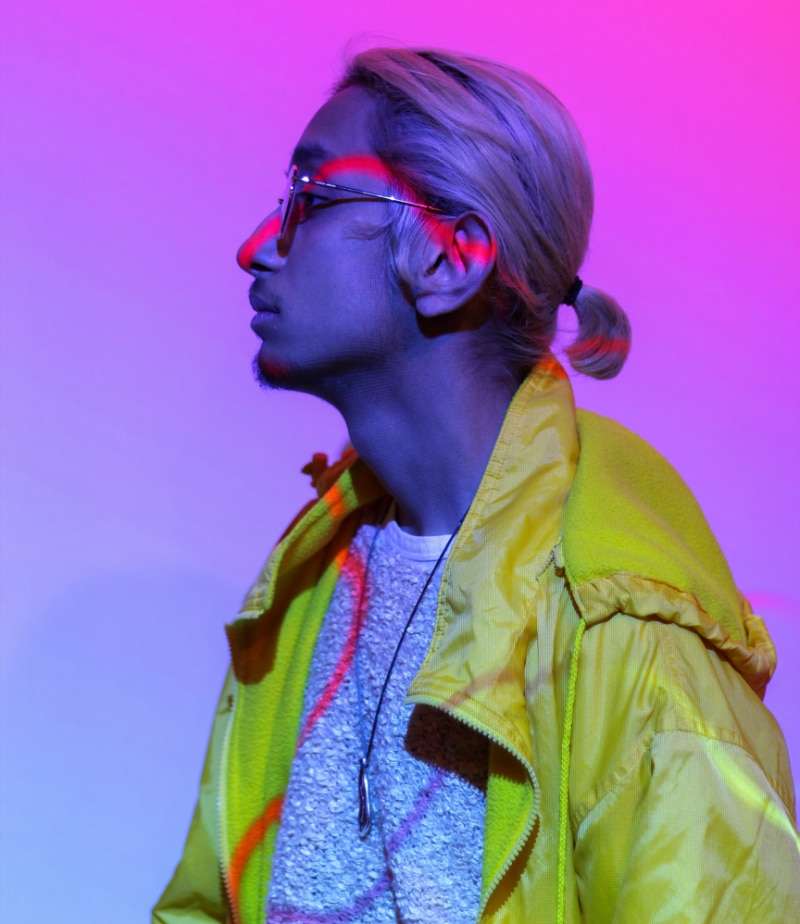 Originally published in our PLM Buyer's Guide 2020, we believe this piece deserves a post of its own. Our CEO & Founder, Mark Harrop, shares some commonly asked questions when it comes to starting out on a PLM journey – along with our answers.
Choosing the right PLM solution is the most important of all the decisions you're going to make on your PLM journey. The wrong choice could cost your business a large amount of money by the time you've managed to untangle yourself from a poorly-fitting PLM partnership. But just as importantly: a failed PLM project will also put your employees off any future PLM initiatives – damaging not only their faith in PLM itself, but also in management's ability to make the right decisions for the future direction of the business.
If you have found yourself in this situation – choosing the wrong vendor, and only realising that fact too late – then you may be tempted to try again straight away. But my advice would be to wait. Rather than rush back into things, instead focus on gaining back the confidence of users that have suffered via a poor decision to implement an ill-fitting PLM solution. Instead, we encourage any company in this situation to instead look at making process improvements that should be carefully documented, clearly understood by everyone they touch, and practiced by all those involved. Only after this should you consider approaching the market again.
On the positive side, you won't be alone. While we would like every PLM project to have a happy ending, you definitely will not be the first out there to have made the wrong choice when selecting a PLM vendor. Sadly, brands and retailers are regularly caught up in a rush to decide on a PLM solution, and get tempted by the silver bullet of PLM sales and marketing spin – only to find several months later that the solution they were sold fell short of expectations!
But whether you are approaching the market for the first time, or coming back after a previous project failed to take flight, there are many, many more positive PLM stories than negative ones. For the most part, when it is properly selected, implemented, and used, PLM can easily become the beating heart of a multi-year digital transformation. And when they recognise the scale of that impact, customers realise that it pays dividends to be cautious and to come to a careful, reasoned decision as to which PLM vendor to partner with.
To help make that decision, we have set out a simple guide to the kinds of questions you might want to ask – not just of your shortlisted vendors, but of your own business as you embark on your PLM project.
QUESTION: HOW DO I START COMPARING PLM SOLUTIONS?
You can start by comparing each PLM vendor that has been open and transparent enough to have their solution evaluated by WhichPLM's expert team. Based on up-to-the-minute selection criteria and also informed by our decades of experience in designing and delivering successful PLM projects, these evaluations are the best first-stage tool for anyone interested in knowing how key PLM solutions stack up against one another. Also, beyond those vendors that have been evaluated, you will be able to find details of PLM vendors that are listed in previous publications and Buyer's Guides. (And don't just take our word for it – you can read our Reference Pack here.)
QUESTION: IS THIS A GOOD TIME TO BUY PLM?
Given the speed at which the PLM industry for retail, footwear, and apparel has advanced in the last few years, there has never been a better time to buy a new PLM solution. Most modern PLM platforms have core functionality covered to a good degree, and there are several extremely strong solutions available on the market – all of which demonstrate broad, mature feature sets, as well as specialising in different areas. Whether your priority is a simple, easy to use OOTB (Out Of The Box) Technical Specification, or you have more complex requirements, there are no shortage of options and cost models for your business to choose from.
QUESTION:WHAT IS IT WE ARE TRYING TO FIX WITH PLM?
Before approaching the market and receiving demos from PLM vendors, carefully consider why you want a PLM solution in the first place. What is it that you want to improve? Do you have clear use cases in mind for PLM in core design and development and beyond? When it comes to answering this question, we would suggest that you should focus on the critical functional must-haves, rather than a long list of nice-to-have features that may eventually add value, but that are unlikely to deliver a return on investment in the vital early stages of the project. We would also suggest that you give extra weighting to the modules and processes that offer the greatest value to your business and your extended partners.
QUESTION: IS THERE AN ALTERNATIVE TO PLM?
If you are a fast-fashion business that primarily buys most of its merchandise from suppliers who are in turn responsible for the development of the product (block development, fittng, sampling, bill of materials, costings etc.) then perhaps you might want to consider a very light PLM. After all, detailed Bill of Material functionality is unlikely to be of much use to you. You may even find that a 2D or 3D Design solution that would allow you to share basic specifications would support your needs, although this is rare (at least, at the moment). If you do go beyond pure design, into development, and source more than finished product then the answer is simple: you need PLM to be efficient and to stay competitive.
QUESTION: IS EVERY PLM SOLUTION SUITABLE FOR ANY BUSINESS?
The answer is no, there is no such thing as one size fits all. PLM solutions can be complex, and they come with a multitude of different options – each with its own list of modules, main processes, sub-processes, features and functions. On average there are more than 50 different processes included in a typical PLM solution, each of which is likely to be of a different standard when compared to the industry average – hence why WhichPLM evaluates and measure those that are open to transparency.
QUESTION:WHERE DO WE START WITH PLM?
Based upon our long-term experience we would recommend that you first ask the following question: what type of business are we? Because the answer to this question will determine what you are likely to need from PLM. This in turn will help you to build a shortlist.
As an online, fast-fashion e-tailer, you are likely to only require a very simple Tech-Pack designed to help you create new styles quickly, supported by tight integration with Adobe Illustrator – and with sample sizing rather than using the full depth of the sizing module. In addition, you are likely to benefit from supplier collaboration capabilities and perhaps ready-made integration to one or more 3D solutions.
As a retailer that sells its own private label merchandise, you might want to look for a PLM solution provider that is heavily focused on the retail sector and is more interested in planning, creative design, Adobe integration, storyboards, material development, high-level costing, P.O. management, packaging, labels and sourcing.
As a brand that offers both fashion and technical products, it's likely that you will want to find a vendor that is closely linked to brand customers. This would mean offering deeper design and development functionality, including merchandise planning, creative design, storyboards, 2D pattern engineering, sizing, 3D virtual design & development, material development, bill of materials, bill of labour & extended costing, components, packaging, labels, sourcing, full partner collaboration and tracking.
As a manufacturer, you may be looking to PLM to make improvements to the efficiency of your business and offering closer collaboration services to your customers. If so, perhaps your business may be interested in co-design creative solutions including 2D pattern engineering, 2D creative & technical design, 3D design to engineer/make, sizing management, BOM, BOL, extended costing, material development and colour management, CSR, Sustainability, real-time shop floor tracking, and capacity management.
QUESTION: CAN WE EXTEND PLM INTO OUR SUPPLY CHAIN?
Until recently, technical specifications were typically shared between customer and supplier as PDFs, via email. This process was replaced by dedicated vendor portals, introduced by PLM vendors as a way of bridging the gap between live PLM data and static email. Vendor portals essentially offered the same process but placed the Tech-Pack PDF into a central location to be downloaded and uploaded by the supplier, with some level of accountability. More recently we are seeing customers and suppliers sharing the same PLM platform with the ability to work on a single style in real-time, with no "dead" data, along with full access and restricted security. We would strongly recommend the latter as the best-practice approach – and while it may not always be feasible to make PLM accessible to your suppliers early in the project, this extension should be considered a priority for the next phase once your PLM solution is being used to its full potential in-house.
QUESTION:WHO ARE THE PLM SUPPLIERS AND CAN THEY MATCH OUR EXPECTATIONS?
The good news is that each of the PLM solutions listed in this year's Buyer's Guide has achieved a very good to better level of maturity and can be trusted to deliver good quality implementations. This should not, though, be translated to mean that you won't need to do your homework when making a selection – far from it. While basic functionality is more than likely to be covered by every major PLM vendor, to find the best fit for your business you should take your time to ensure that the solution and the vendor selling it are both suited to the way you really work.
QUESTION: DO WE HAVE THE MEANS AND INTERNAL EXPERIENCE TO MEASURE THE SUPPLIERS?
Unless you have an experienced PLM project team in-house – i.e. people who have worked with PLM to a deep level in a previous role – then you may want to consider bringing in external experts with a track record of successful fashion and retail PLM projects under their belts. Today's PLM solutions are indeed extremely complex and can include 50+ processes, each with its own level of sub-complexities. Without the right knowledge and experience, added to this the technical architecture knowledge that goes with on-premise PLM implementations, then we would suggest involving proven, independent experts in your solution selection process to help reduce the risk involved.
QUESTION: DO WE HAVE A CLEAR AND SOLID BUSINESS CASE FOR PLM?
If you haven't already developed a business case that is supported by an in-depth ROI (Return On Investment) analysis, then we suggest that you should avoid moving forward until you have completed one. Put as simply as possible: investing significant amounts of time and money – even with low-cost subscription PLM being a viable option in 2020 – with an uncertain return is not advisable.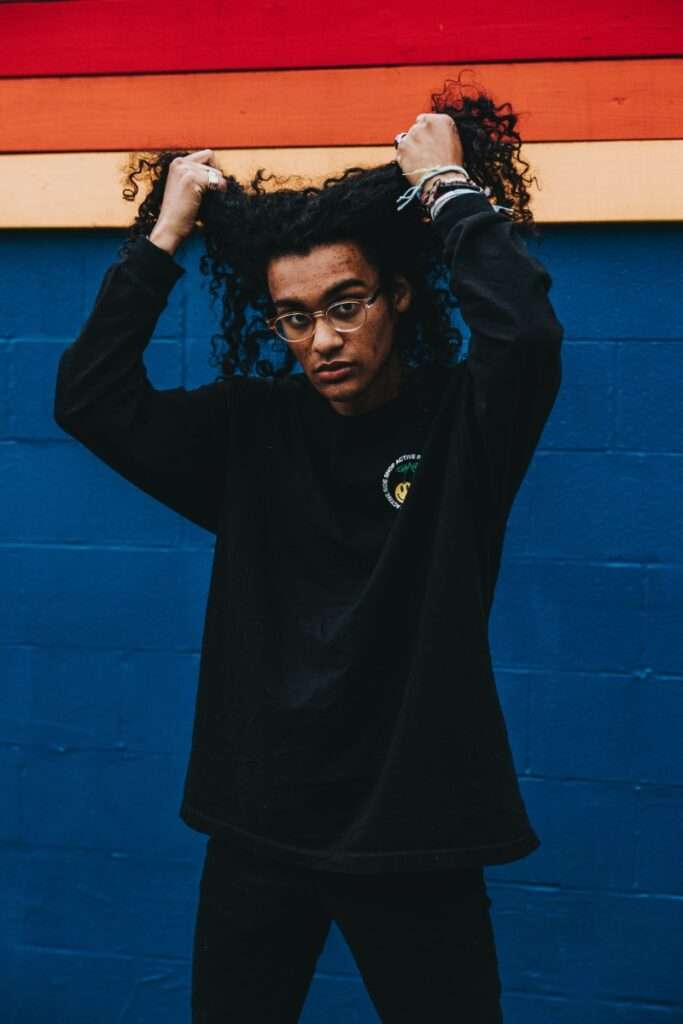 QUESTION: DO WE HAVE THE REQUIRED EXPERTISE TO INTEGRATE PLM TO OTHER INTERNAL SOFTWARE SOLUTIONS?
In the vast majority of cases, a PLM implementation will include integrations to other business systems. In most cases this will mean linking PLM with ERP (Enterprise Resource Planning), but other common integrations include Merchandise Planning platforms, 2D CAD, 3D design tools and others. If we look at ERP only, then we would estimate for a SME (small to medium) business that around 20-40 days would be required to, document, configure and to customise a bi-directional integration between ERP & PLM. If the PLM solution you have chosen is part of a portfolio that also includes ERP and other elements then you may be able to reduce the cost of integrations via the vendor's own middleware integration engine.
QUESTION: DO WE POSSESS THE INTERNAL SKILLS TO DELIVER A PLM PROJECT?
Your business will need to appoint a PLM project manager and user team with good project management skills – people who ideally are already experienced in selecting and implementing technology solutions. This team will then require the support of someone (a user-champion) with a great deal of experience across the business – covering both internal and supply chain processes. Together, this team should be able to deep-dive into all business processes and understand the impact that a PLM implementation will have on them. Beyond the business you should be extremely careful when choosing a vendor to ensure that they know your area of business and, like your own team, they should also have the expert resources to put onto your project from the very first day to the very last day. Often the PLM vendor A-Team is with you for the beginning of the project and then gets pulled off to other projects as new deals are signed, leaving less-experienced implementers or even third parties to deliver the later, even more critical, stages of the implementation. Both your in-house and your vendor's team should remain consistent throughout the project; if either is in doubt, your implementation could suffer.
QUESTION: HOW LONG WILL IT TAKE TO IMPLEMENT A PLM SOLUTION?
This greatly depends on how complex your business is. Are you operating on an international level? Do you have multiple brands? Do you have a complex product range? The list of questions can go on and on. Assuming you're a medium-sized operation and you want to use a configurable, OOTB PLM solution, adhering to best practices, you will be looking at a duration of somewhere between four to six months. Note that this will be subject to the answers given to the above questions and could be reduced or go much higher – it's all relative to the complexity.
QUESTION: I'M A FOOTWEAR OR KNITWEAR BUSINESS – DOES THIS CHANGE ANYTHING?
It will be important that you look for a PLM vendor that specialises in your product sector. It's relatively easy for PLM vendors to develop a nice looking footwear or knitwear presentation, only for the prospective customer to dig a little deeper and find that they have no real product expertise or customer references. There are several specialised vendors that support footwear and knitwear products, so make sure that you look at every vendor carefully, and assess their credentials when it comes to supporting your unique business model.
These are just a short example of the many questions that you should be asking yourself and your team before starting out on your PLM journey. And while prospective PLM customers are becoming better-educated through services like WhichPLM, it remains common for selection teams to lack the experience and deep domain expertise to scientifically measure everything they need to take into account before making their choice.
This isn't to say that project teams do not understand their businesses – most of them certainly do and that's going to be critical as part of any modern PLM implementation going forward. Keeping in mind that the majority of the PLM vendors today offer OOTB solutions that can be easily configured compared to the previous generation of heavily customised PLM (Tool Sets). But even with that being the case, it's still not surprising even today for a company to select an OOTB solution that comes complete with a long list of modules and best-practice processes, only to find that the vendor implementation team continues to follow the old method of the As-Is (your current methods) & To-Be (your future methods) process workshops that should no longer be required! When you buy a smart phone, do you start by configuring and customising the screens and apps to do what you need them to do, or do you simple charge it and learn to use it? PLM in 2020 should be no different.
New prospects should, therefore, be careful to ensure that they are not overpaying for long-winded and customisation-heavy implementations. Instead, PLM customers should be looking for solutions that come standard with fully-documented best practice processes. Obviously integrations to third party technologies will require some level of customisation, but even then you should ask the vendor to confirm that your customisations are able to be developed in a framework that enables your PLM solution to take advantage of all future software upgrades at no extra cost or delay to your business.
To help you further, WhichPLM developed a PLM comparison tool earlier this year, to help prospects compare multiple vendors across fifteen different categories – each linked to a group of sub-processes. This tool pulls from the many detailed PLM evaluations our team has already undertaken – all of which are available free of charge from the WhichPLM website.
We hope that this information, along with its supporting publications, evaluations and tools, will give you a small sample of the type of questions you will need to ask of your business before moving ahead on your PLM journey.