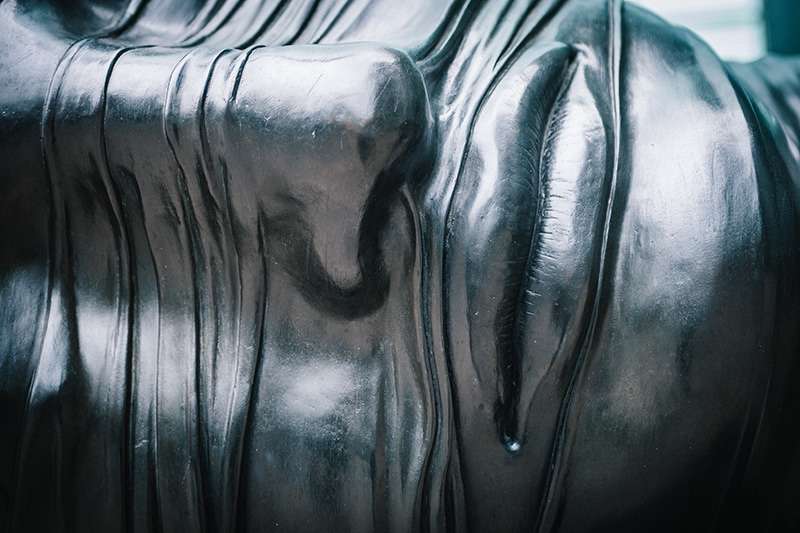 In today's blog, three industry experts allow us an insight into their recent conversation – spanning myriad topics. WhichPLM's own Mark Harrop comes together with Mark Ryan (Print on Demand & Direct to Garment specialist) and Chris McCann (Sustainability expert) to share their thoughts on what's happening today in Fashion.
Recently, three friends got together to pick each other's brains. PLM guru Mark Harrop partook in an inspiring three-way conversation with digital printing expert, Mark Ryan and sustainable futures expert, Chris McCann.
The conversation touched upon several important topics: digital printing, digital dyeing, blockchain, digital watermarking, authentication, provenance, customer experience, personalisation, mass customisation, extended reality, and of course PLM. Given the breadth of information shared, WhichPLM wanted to share with our community the questions raised (and answered) as they relate to RFA.
It all kicked off with a regular get together over coffee at a local hotel in Manchester (Mark Harrop's second office), and with no real agenda to speak of, before long the conversation was naturally steered towards common interests: new digital technologies coming to Fashion – beginning with DTG (Direct to Garment) and DTR (Direct to Roll) printing technologies and techniques linked to speed. These techniques are being measured in a matter of hours (48-72) between the customer order and final delivery. Today's fast-fashion retailers, e-tailers and brands must meet the average target time or face losing their customer to the competition.
When we think of speed, for many in our industry it conjures up the thought of waste: disposal and landfill linked to fast-fashion and the ever-changing patterns of consumption. But we can turn this conversation about waste from a negative to a positive. How, might you ask? New digital solutions, including PaaS (Platforms as a Service), can offer exciting advantages not only in delivering speed, but also in delivering affordable mass customisation (small order quantities), personalisation of design and fit, bespoke, or custom made-to-measure for a specific client – who may have just scanned themselves or designed their own product using the latest smartphone apps!
Capitalising on Mixed Reality
Our industry can capitalise on the use of MR (Mixed Reality) – meaning an experience that seamlessly blends the real-world environment with digitally-created content. In Mixed Reality (a very popular marketing term), both environments can coexist and interact with each other. Definitions of MR encompass AR (Augmented Reality) experiences, and VR (Virtual Reality) experiences, so let's stick to the umbrella term of MR.
In terms of how MR relates to Fashion, it can create newness around the design and development processes, helping to deliver greater connectivity to obtain the latest graphical content coming from 2D & 3D design solutions of all kinds, and integrated to PLM. It can use new material platforms, personalisation configuration platforms and DAM/PIM solutions for the tremendous opportunity to bring a diversity of experiences to the consumer – and let's not forget the creative and product development teams that are currently operating in partial isolation around the globe and rarely come into contact with their supply-chain partners. MR could help to bring the creatives and developers into the same virtual space to share and collaborate in real-time! [Those readers interested in MR can read Mark Harrop's latest piece on the topic.]
Demand & Supply! Not Supply & Demand
It's no secret that the retail landscape has and continues to change beyond all recognition. The shift in customer buying and shopping behaviour, from high street to online, has been fast and likely irreversible. We no longer shop seasons but trends. The supply chain required to feed this behaviour needs to constantly change and adapt to keep up with consumer demand.
Recent advances in Direct To Textile, Web2Print, production workflow and direct to consumer technology now makes Print On Demand a valuable ally to traditional supply chains. On Demand, fast turnaround, no stock holding and direct to consumer fulfilment is the perfect fit for eRetail. Retail can learn a lot from how the omni-channel entrepreneur is exploiting freely available technology and selling without bounders to a captive buying customer base.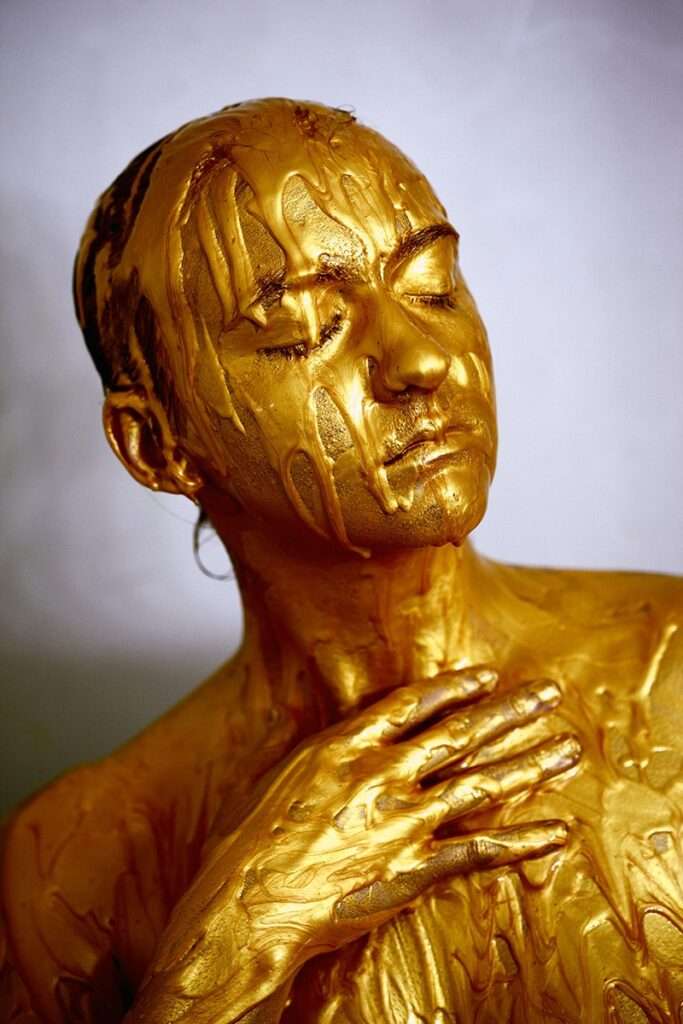 As the Direct To Garment and Direct To Roll install base continues to increase, and the technology is road tested and stable, we are seeing interest from traditional retail in Print On Demand. There are a number of factors driving this interest:
Speed to market – Having the ability to design and make live for sale in hours rather than days or weeks is a real game changer.
Low MOQs – Not having the restrictions of MOQs makes the ordering process a lot more straight forward.
Sustainability – Removing unnecessary waste by only printing to fulfil orde Resulting in in less product ending up in landfill.
Reducing water usage – Direct To Textile is a waterless process, removing the gallons of water it takes to prep a screen for print.
Reduced carbon footprint – By producing and shipping from closest point to order delivery.
Risk adverse – Removing risk from the concept and design process. With DTG, colour is only limited by RGB. You can design with total freedom and are not constrained by the number of colours your manufacturer can produce.
Test new markets – Try a new market, which may not be your core customer, with little or no risk.
No stock holding – It is now possible to run your business 100% on demand by taking advantage of the deep plain stock available and the 'just in time' supply chain.
As well as adding to the supply chain Print On Demand opens up new and exciting opportunities previously only available to those with the foresight, budget and infrastructure to experiment with technology and new routes to market.
Personalisation and mass customisation are just two such opportunities. You can now offer your customer a personalised buying experience like never before. Out of the box technology is freely available which enables you to offer personalised products to your customer, passing those orders to a preferred Print On Demand partner for fulfilment. Not only is the shopping experience enhanced for the customer, but you've opened up an infinite product offering.
The Speed of Evolution
The speed at which the technology is evolving is down to companies like Kornit Digital, EFI and SPG recognising the shift in buying behaviour and the production changes needed to meet demand. This has resulted in a growing global ecosystem of micro factories. These micro factories offer Direct To Garment and Direct To Roll print on demand fulfilment services with no MOQs. Direct To Roll, by its nature, has more moving parts, cut and sew, but combining DTR and the latest in laser cutting beds, is possible to delivery a personalised finished garment in a matter of hours at a price point which is acceptable to the consumer.
Another huge advantage of the micro factory and what Mark Ryan sees as the future and real power is the onshoring of production. Printing in country, removing the need to mass produce and transport to a warehouse, just to be picked, packed and shipped around the world. Solutions like HelloMerch, offer eCom a single integration for global POD fulfillment, using technology to manage and route orders to the closest fulfilment partner to the delivery address, and removing unnecessary shipping, costs and delays.
So, how does speed turn into sustainability and support the growing circular economy?
It's something of a myth to suggest that 'sustainability' and 'profitability' are mutually exclusive. In fact, in the not-too-distant future we'll find that the two concepts are joined at the hip. We're already witnessing the emergence of a new breed of billionaires exploring investments in renewable energy, or using their existing wealth to develop 'cleantech' solutions. Elon Musk and Tesla may be the most well known example, but the list also includes the likes of energy trader John Arnold and Bill Gates who, together with others, launched the $1 billion Breakthrough Energy Coalition, and the world's first ethanol billionaire Rubens Mello (net worth $1.4 billion).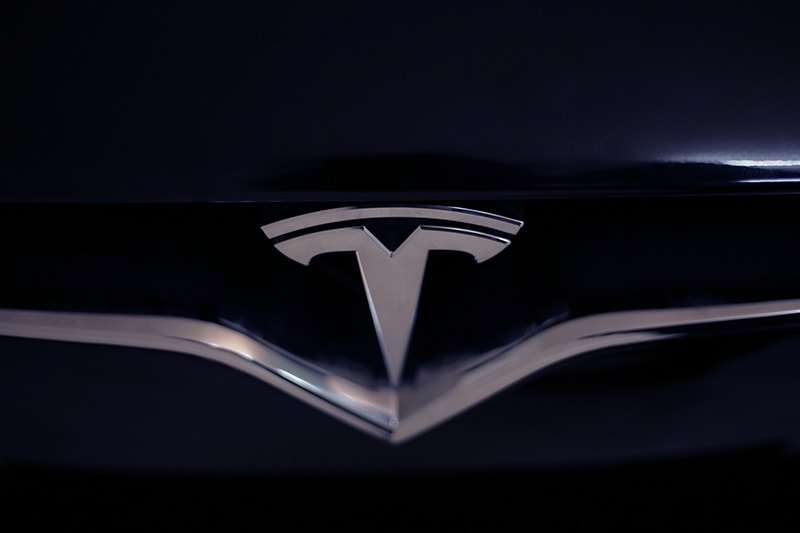 Why the focus on renewable energy? Well, we're an energy based civilisation – energy powers everything from the food we eat, to the clothes we wear, and the homes in which we live. And, we're heading into a fossil fuel constrained future (not to mention the pressing need to address our global carbon footprint to mitigate against those extreme weather events driven by climate change). More particularly, though, there are fortunes to be made as the world begins to transition to a new energy reality – to be precise, an annual investment in the order of $1 trillion from now until 2050, according to DNV GL's Energy Transition Outlook (ETO). Savvy investors and the capitalist imperative will, ironically, prove to be the catalyst for sustained and sustainable change.
The Information Revolution
For the entrepreneurial-minded, change is the lifeblood of success. It's at the boundary of 'what is' and 'what will be' where visionaries and futurists thrive, and in the process take others with them. Over the past three centuries we've witnessed five massive technological innovations: the industrial revolution; steam and railways; steel, electricity and heavy engineering; oil, cars and mass production; and information technology. In each case new industries were established, construction of new infrastructure commenced, and finance flowed accordingly. For us today the exciting news is that we're part way through the latest of those technological eras – the information revolution. At precisely the moment we face some of the greatest challenges of our time – climate change, resource depletion, food security – we've been bequeathed the potential for transformative (and disruptive) solutions. Viewed through the lens of history, we are standing at the precipice of a new, sustainable Golden Age.
The information revolution is not just about 'bits' and 'bytes', though. There will be those players in value chains, of course, that will seize upon latest technologies but, without any accompanying context, will be unlikely to maximise their utility. In fact, without not only operational but also strategic application of technology it's likely that many organisations won't prosper. 20th century thinking won't address 21st century problems.
The information revolution allows not only the rapid deployment of technology, but also more particularly the rapid dissemination of ideas. To prosper we will have to see things as they are, and not as we imagine or want them to be. Two examples of this are the myth of the ethical consumer as a driver for change (it just is not the case), and the idea that we live on a planet with infinite potential for growth (18th century limited economic theory vs. 21st century ecological economics) – there are many more such fallacies. In their place we will reimagine our products with their end-of-life in mind, we will reconstruct not only our supply chains but also our value chains (and in the process, create wholly new revenue streams), and re-evaluate our business operations to take advantage of the new energy/ resource reality. Instead of a linear economy that converts raw materials to waste at the fastest rate possible, our economy and our thinking will become circular and regenerative. And as always with these things, we'll ask ourselves why we never operated in this fashion from the start.
It's a myth to suggest that sustainability and profitability are mutually exclusive. The fact is, not only can we have our cake and eat it, but pretty soon the only organisations that will operate will be those that seize upon the opportunities these new challenges offer.