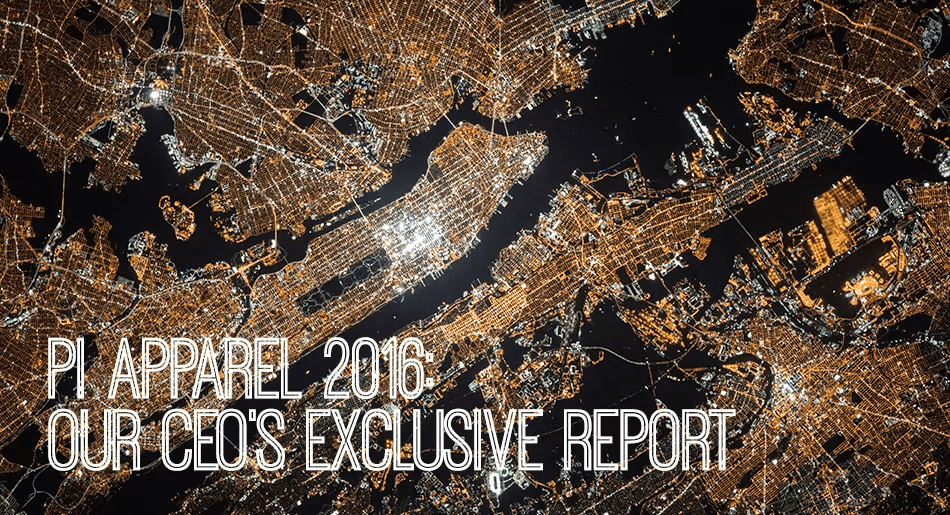 Mark Harrop reports on Product Innovation Apparel 2016; in the first of two reports from this show, Mark shares his thoughts on the content and complexity this year, and hones in on the sessions, which sparked his interest. This report will be followed by Kilara Le's coverage of the show, next week. 
Following the success of last year's Product Innovation Apparel event, and as the official media partner this year, in late June members of the WhichPLM team made our way to New York City to see what PI had to offer for 2016 and beyond. Representing WhichPLM this year was Kilara Le, my son Jacob Harrop, and I.
Hosted at the Union League Club – a prestigious central Manhattan social club, located on the corner of Park Avenue and 37th Street – for the second year running, PI Apparel is an event designed to discover, and comment upon, the latest technologies that are disrupting the fashion, apparel and footwear industry. Its focus is on the discussion surrounding both the challenges and opportunities offered by the technology of today, and how technology providers and their solutions can continue to streamline the continuous value loop of the product lifecycle.
Now in it's fourth consecutive year, PI Apparel has really found its groove. Playing on what worked best in 2015, the event took place at the close of June – 27th and 28th to be exact – a time when New York City is really bustling and alive (…as if there's ever a time when it isn't).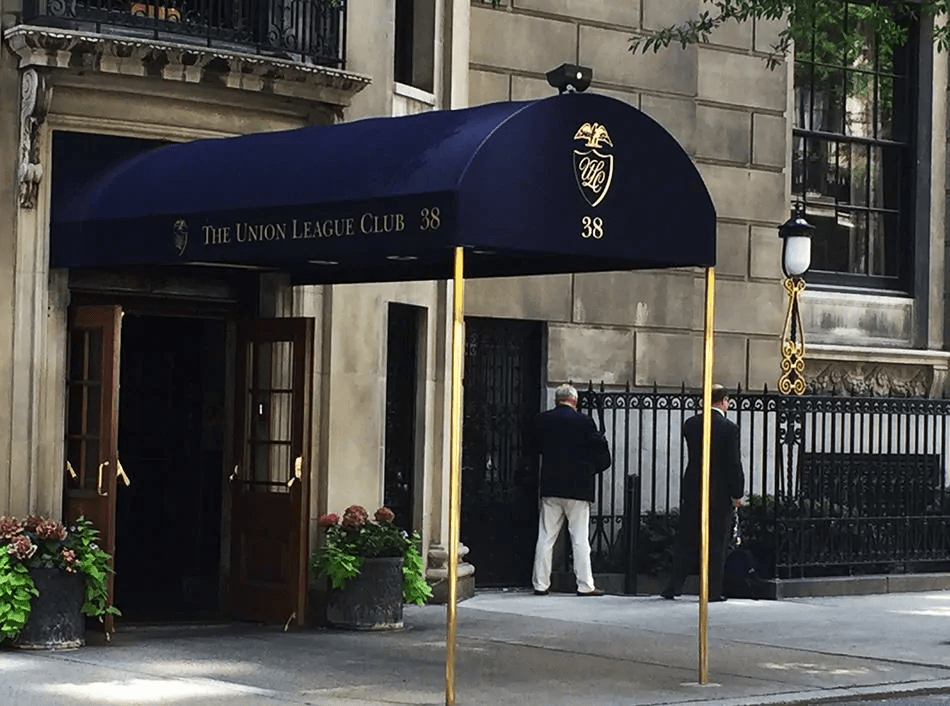 Familiar faces
As in 2015, this year PI was chaired by Craig Crawford, former VP of IT Strategy, Architecture & Relationships at Burberry. Craig is an IT Strategist, a well-known name and face in the RFA industry, and the founder of Crawford IT, a London-based boutique consulting firm specializing in the digital transformation of brands.
Having recently attended London Tech week, Craig was excited to share some of the interesting exhibits, including a range of Augmented Reality apps. During his opening speech he mentionedBrooke Roberts, a Cardiac radiographer and designer using digital knitting designs to create patterned garments based on MRI brain scans and medical imagery. Brooke later gave a fantastic presentation, and I look forward to following her developments. He also spoke of the art project, The Mannequins have left the Building, in which artists are working with Proportion, a design-led visual merchandising services company, to design and manufacture mannequins, bust forms and visual merchandising related equipment. Proportion strives to produce original and unique collections of mannequins, and body forms that are aesthetically stunning, inspirational, modern and effectively practical.According to Craig, more recently they are mixing traditional sculpture of mannequins with modern technology including holograms to improve visual experiences.
Craig also touched upon website, The Beauty Wolf, which supports their line of beauty products and fragrances with the use of storytelling. Finally, Craig told us of the organisation Apps for Good; founded in 1995 by Rodrigo Baggio, and originally named CDI, the organisation was created to empower young people to use technology to change the world. The organisation got it's current name in 2009 with Iris Lapinski and today boasts more than 20,000 students from 400 different learning establishments. The organisation is truly a global technology education movement, helping to change the world, one app at a time. More and more young designers and technologists are entering our industry each day – abreast of modern technologies – and will expect the industry to be on the same page as them.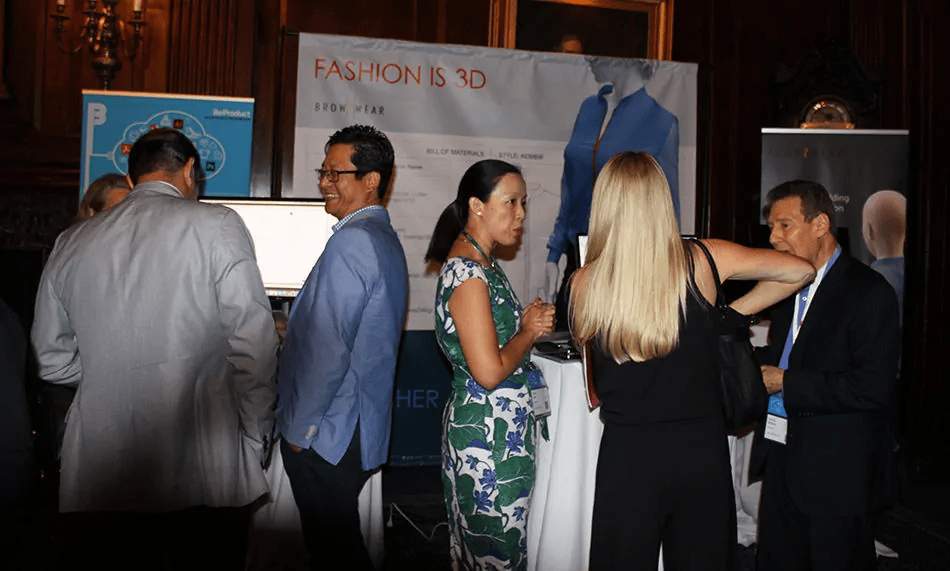 Craig wasn't the only familiar face this year; a handful of speakers returned to deliver their latest thoughts and experiences with attendees. Speaking on PLM again this year was Cindy Payero, VP of DK/DKNY Systems at Donna Karan; Anne Sanger, Senior Manager of Product Technology at American Eagle Outfitters.
Also returning for the second consecutive year was the dynamic duo from Target USA: Sandra Gagnon, Senior Group Manager, NIT & 3D Virtual Product Development, and Alexis Kantor, Director of Apparel & Accessories Product Development. Sandra and Alexis have worked closely with WhichPLM in the past, and shared their thoughts on 3D in our 5th Edition Report. Advocating for 3D technology at PI again this year, the duo delivered a fascinating speech – which I'll cover in more depth later in this report.
As well as familiar faces this year, there was also a real wave of newness at the event – largely, what we at WhichPLM refer to as vendors of extended PLM. On more than one occasion throughout the event I was asked if WhichPLM had helped to shape the new mix of solution vendors, and perhaps indirectly we had done so, via the release of the 5th Edition (PLM & 3D) report. As PLM is a methodology as opposed to just a piece of software it shouldn't come as a surprise that more new E-PLM vendors are joining the ranks of future PI Apparel events. The added benefit for the fashion industry will be the promotion of greater integrations between core PLM and E-PLM solutions that play a critical part of any modern technology platform that we can expect to see in the near to mid-term future and will help to connect what is honestly today a disconnected supply-chain, the more the better.
The delegate turnout at PI this year reflected the turnout from vendors. Delegates included well-known names like Abercrombie & Fitch, Academy Sports, Adidas, American Apparel, Coach, Columbia, Dick's Sporting Goods, Eileen Fisher, FIT, Guess, Joe Fresh, John Varvatos, Kohl's, L Brands, L.L. Bean, Nine West, OTTO, PvH Corp., Target, TJX Companies, VF Corp., Wacoal, Walmart, and YR Store. Presentation partners included Gerber, Human Solutions, Visulon, Kalypso, DeSL, Visionet, Centric Software, Optitex, and PTC. Other partners included Simparel, Acnovate, NGC, Siemens, FDM4, Browzwear, Visual 2000, Espedia Consulting, Alvanon, ITC Infotech, Setlog, Infor, Lectra, Dassault Systèmes, and Amber Road.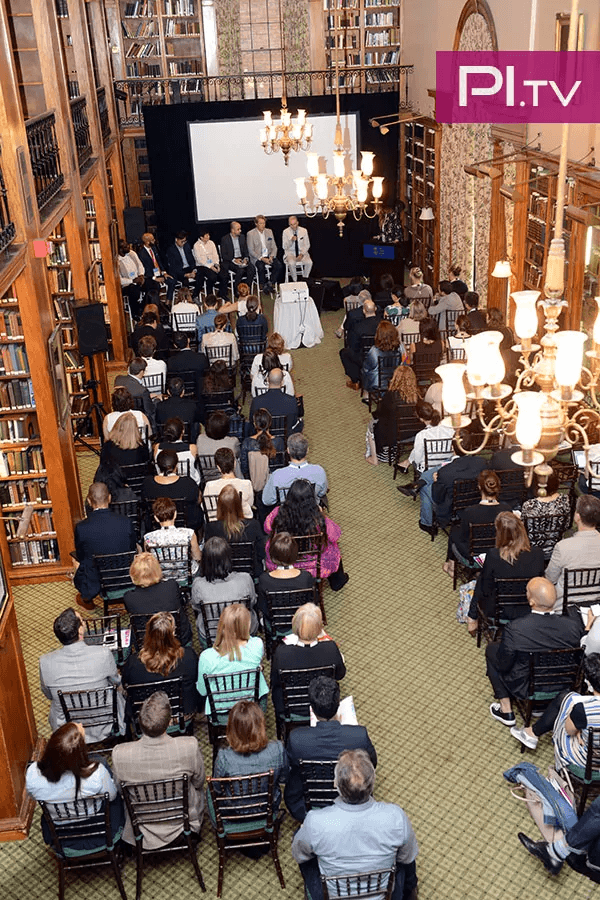 First timers
With so many first-time speakers at this year's event, we decided to bring along WhichPLM's resident reporter for the USA, Kilara Le, to ensure that we could provide the greatest level of coverage for our community. For both of our reports on PI, each of us will focus on those speakers that drew our attention and inspired us. Although Kilara's report will focus slightly more on the 3D aspect of the show this year, I do want to begin by sharing my thoughts on Simon Kim's keynote session, and a few other important 3D sessions as well.
Simon Kim, Chief Strategy Officer for CLO Virtual Fashion (who were also lead sponsor of the event), is a venture capitalist turned entrepreneur. Kim has been at the forefront of technological trend investing, and has advised numerous fashion technology start-ups. CLO Virtual Fashions is responsible for the creation of CLO – a 3D apparel design software, which helps to transform the way businesses can design, produce and communicate, as well as the way customers consume. CLO is a 3D garment simulation system with an emphasis on true-to-life simulations. Kim made the point that 3D has been around for the last nine years; Although I did challenge him on that point after his pitch and he agreed with me that it's more like 17 years for the fashion sector.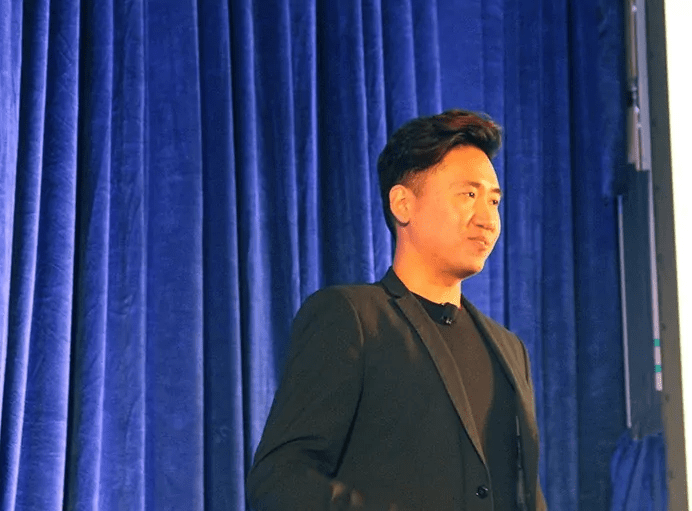 Kim's keynote was titled 'Why does 3D need to be at the centre of process innovation?'. He stated something that is becoming more and more apparent in our industry each day: a majority of apparel companies are, today, investing in 3D technology, or at the very least examining what it could mean for their development processes and this includes the growing 3D service bureau services that have recently come to the market. This is something that I would strongly agree with, given the number of sales of our 5th Edition report in 2015/16 and the numerous enquiries and advisory sessions that I've undertaken since commissioning this report. And, let's not forget the recent acquisition of one of the leading apparel 3D vendors., 3D is certainly gathering real momentum and not before time in my opinion!
He stated that those companies who have already adopted 3D are enjoying the benefits of: cost savings, lead-time reductions, sustainability etc. – but that the potential of 3D is far greater including, perhaps, a mash-up of 2D & 3D technical specifications.
Kim argued that perceiving 3D as the centre of all process innovation is the key to unlocking its potential. "3D is not merely a tool that fits into the current process to make it a little more efficient," he stated, but that it should lead to a complete change in the way companies work, design, communicate, and merchandise products. Kim advocated for the almighty need for three-dimensional investment, and the power of three-dimensional working.
He shared how easy it is to use 3D today – today you don't need tons of time or a degree in computer science to drive the latest 3D solutions. Whilst I would agree that things have indeed become easier and faster, I would be cautious when quoting a few minutes (as Kim did) to develop new styles, especially when you consider the quality and detail needed that goes into the start of entering patterns, materials and supporting product data to obtain the best possible level of quality at the end of the process.
What followed was a quick and professional demo of their application by Clo designer, Grace Choi. Features included: the ability to develop lifelike images; simulation of the effect of pulling on materials; built-in draping calculations based upon a certain substrate type, weight, stretch or thickness. One video was shown to highlight their managing of layered garments, and another showing Edward Crutchley, a UK designer, using Clo 3D to generate new ideas for his collection after only eight hours of using the solution.
Clo 3D have an interesting background and a mixed portfolio including working on animations for the gaming industry, which comes through in the quality of imagery and partial animation of pattern pieces, that helps to bring their solution to life.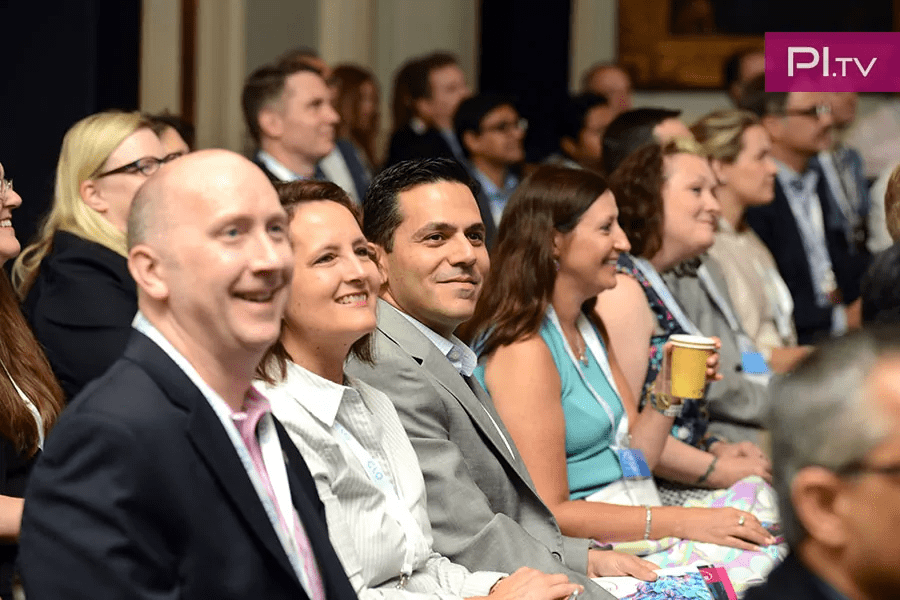 Speaking for the high performance sector was Gihan Amarasiriwardena, Co-founder, and Chief Design Officer & Executive Chairman of Ministry of Supply. His keynote highlighted his scientific background; after earning his S.B. in chemical and biological engineering from MIT and conducting research at the Sports Technology Institute here in the UK, Gihan co-founded Ministry of Supply to bring a hi-tech vision to menswear. Founded in 2011, Ministry of Supply is a performance menswear brand. In 2012, the company launched the Apollo Dress Shirt, breaking records with its approach to professional essentials that empower the individual through their working day.
Gihan's keynote, 'Revolutionizing the clothing you wear by making it smarter, more comfortable and more efficient', was a truly inspiring presentation that actually concluded a very successful P.I. event. But I'm getting ahead of myself.
Continuing down the scientific route, I'll share the keynote from the Final Frontier Design duo.
That's one small step for man, one giant leap for mankind
Ted, supported by Nik sitting in the audience, delivered the story of one of the most technically challenging, and certainly the most expensive, career wear garments (coming in at $12 million) to be made in the clothing industry.
Nikolay (Nik) Moiseev and Theodore (Ted) Southern are both from Final Frontier Design, a private design firm crafting aerospace safety garments for the future of space travel. Nik is Lead Designer, whilst Ted is President.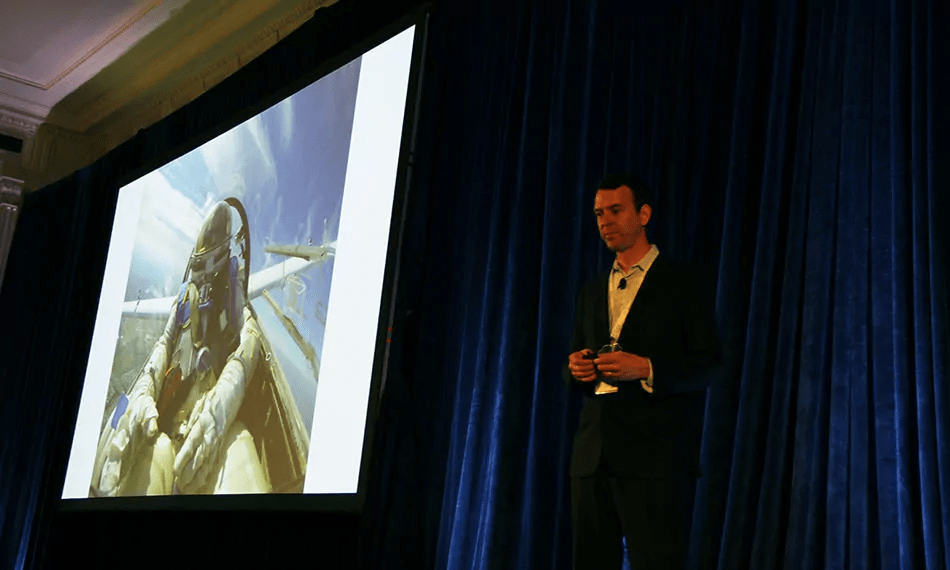 Nik and Ted's keynote, aptly named 'Space: the final frontier', took place at prime time – on the morning of the first day, right after Crawford's opening remarks. Nik and Ted's excellent adventure (shameless pun intended) has been "a long road from a couple of guys in a closet to sending suits to space" (today's $12 million space suites are actually miniature survival spaceships, hence the price tag!). The duo shared their surprise and delight for NASA's openness to engaging and working with smaller businesses, to find unconventional solutions to space travel. Brooklyn-based design house, Final Frontier Design, having begun as a two-man band, was selected as one of NASA's four commercial space partners last year.
The twosome shared their backstories, and how their skillsets have benefitted them: Ted a fine artist with a long history in costume design, and Nikolay, a mechanical engineer with a professional background in the Russian spacesuit design industry. Having developed what they call the 'Next Generation Space Suit', the pair (with only two other Final Frontier employees) has a big vision for the future of earthbound product innovations that resemble futuristic all in one Star Trek suites, with a mash-up of part fashion garment, part mechanical that are engineered pressure vessels of 250lbs per square inch.
Ted began his career in aerospace by entering the NASA Astronaut Glove Challenge in 2007 as part of his MFA thesis at Pratt Institute. Two years later, the duo took home a cash prize of $100,000 and founded FFD, but not before many failures. Ted emphasized that to succeed in any business you need to except that any entrepreneur should be prepared to try many times before success.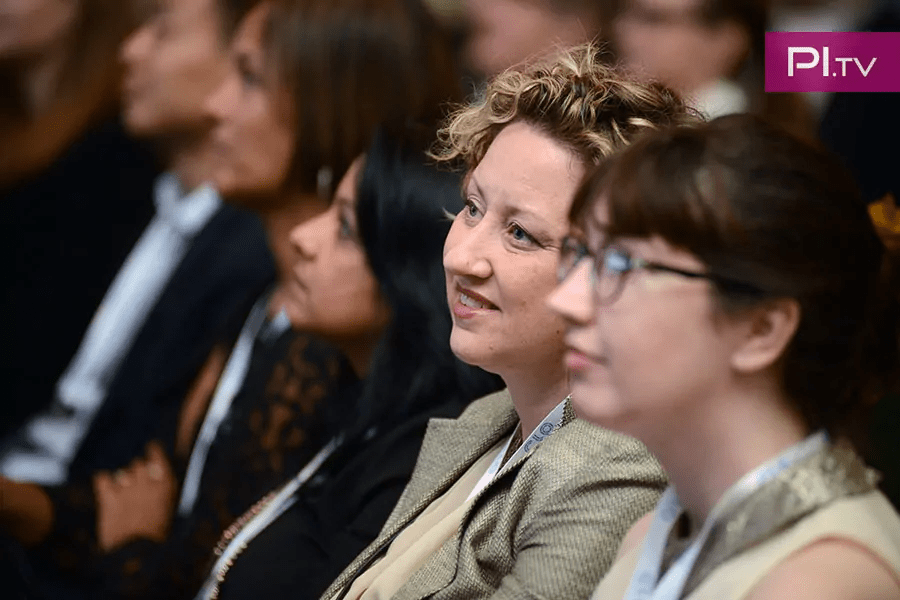 Although not operating in the fashion sector currently, Ted has worked on technical garments for movies, theatre and television, including the iconic wings for Victoria's Secret, and various costumes for the likes of Cirque du Soleil. Ted went on to make the point that some of the greatest technology inventions have been made by companies that, sadly, did not go on to become today's multi billion dollar technology enterprises. Several key reasons that he gave for this were due to people and their "Wall of Fear", the "Wall of Risk" and the "Wall of Disbelief." The fact is that these original inventors struggled and did not have a clear vision for new technologies – something we've sadly all seen in the fashion industry very recently, with well know names crumbling due to the lack of strategic investment in new technologies like advanced 2D CAD, 3D, Augmented Reality, Virtual Reality, core PLM, Extended PLM & the IoT.
3D: for a better tomorrow
I'd like to move away from the keynote speeches, but continue with 3D for a moment. Kilara's reporting on the show will cover 3D more extensively, and include many of the 3D sessions I did not attend. This year was unprecedented when it came to 3D; there were plenty of talks (many clashing with one another) I did attend, and one in particular I'd like to share: Target's presentation – something I promised I'd come back to earlier.
'A 3D call to action – working collaboratively for a better tomorrow' was delivered by Alexis Kantor, Director of Apparel & Accessories Product Development at Target USA, and Sandra Gagnon, Senior Group Manager, NIT & 3D Virtual Product Development at Target USA. Both women have been part of the WhichPLM community for some time.
As Director of Apparel and Accessories Product Development, Alexis leads a team of 100+ people at Target's headquarters. Their mission? To develop own-branded products that deliver exceptional quest experiences. Via continuous innovation, and research into body size and construction standards, Target's product development team (in collaboration with their designers, vendors and sourcing partners) focuses on ensuring quality, fit, function and value for their customers.
On the 3D side is Sandra, focusing on leading the transformation in 3D Virtual Product Development as well as Children's Apparel Technical Design. Sandra has been with the company for close to two decades (joining in 1997) and held various positions in sourcing and product development. She has a Masters from the University of Wisconsin, in Woven Design.
Alexis and Sandra attended and presented at PI Apparel 2015 and left the event feeling inspired and excited, having networked with other brands that shared the same mindset with regards to enterprise 3D technologies (in other words the head to toe of 3D). They returned to their offices full of ideas not only for Target but also for our industry and have since continued to network with a broad range of likeminded enthusiasts that are experimenting with new ground breaking 3D solutions. Rather than present just another case study this year, the dynamic duo decided to use their session as a 'call to action' (hence the title) – a way to inspire other retailers, brands and educationalist to gain inspiration themselves. Viewing PI Apparel as an opportunity to form a "cross-industry coalition", as they put it, the Target team wanted to open up a conversation about the ongoing potential to advance 3D. Rather than giving all of the answers, the team asked questions: "how can you ensure unnecessary mistakes?" and "how could we be working together collaboratively to bring about change?"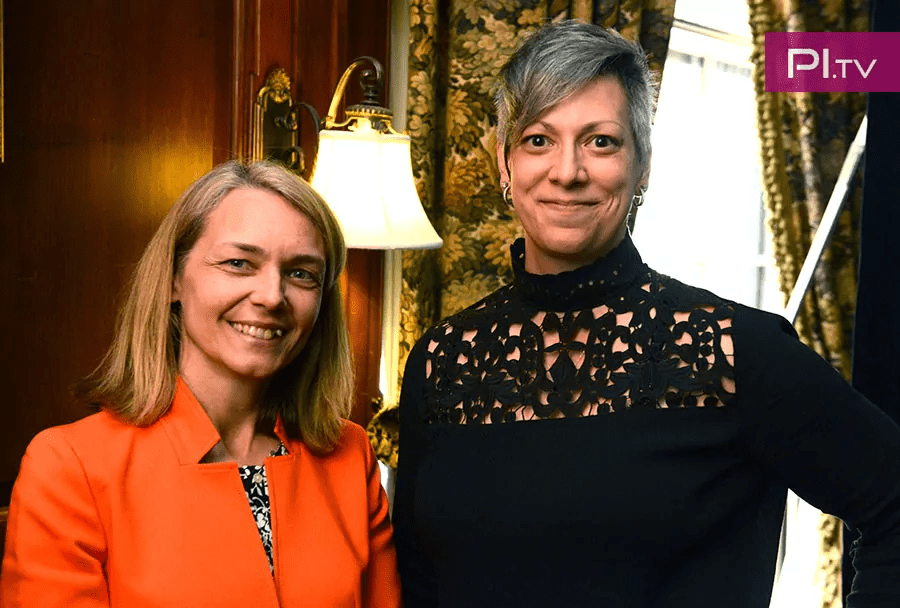 Today, Target operates some 1,800 stores across the USA and is a strong user of technology – not only to keep ahead of the competition, but to add value to consumers and to maintain a sustainable business.
They shared what Target is doing today with external parties to better the standardization and development of enterprise 3D, but also asked "how could that be extended?" They presented the case for creating an industry standard metric for 3D, and how we can make all of this a reality.
It was interesting to hear how the team has been working outside of their business (CPG and Apparel) to better understand what other businesses are doing, including new technologies like wind farming projects, automotive and aerospace. They came away with the conclusion that the Apparel industry must "make the change" to 3D and other platform solutions (the likes of PLM) to maintain a competitive edge and to insert newness to their product range.
Sandra and Alexis asked themselves the following question: "What is it that we can do to help improve our world?" and from this question came many answers, some of which they've taken on-board and begun several strategic technology projects: PLM, 3D, IoT, and ERP. Target classify their 3D project as a "3D Enterprise" looking at all apparel product types and how they can work smarter, faster and become more sustainable across the extended supply-chain. They continue to experiment with what 3D does well today but also what it might be able to do tomorrow by looking outside of the box, at not only 3D design but also at printers and consumables, physical material printing for early sampling, and in-store virtual products. They have called on 3D vendors to help share technology standards to enable cross platform design of a broad range of products. The fact is that almost all 3D vendors only cater to one product type, but each product type can share materials and other modeling characteristics using a truly open system approach, we need the systems to be truly open regardless of product type focus!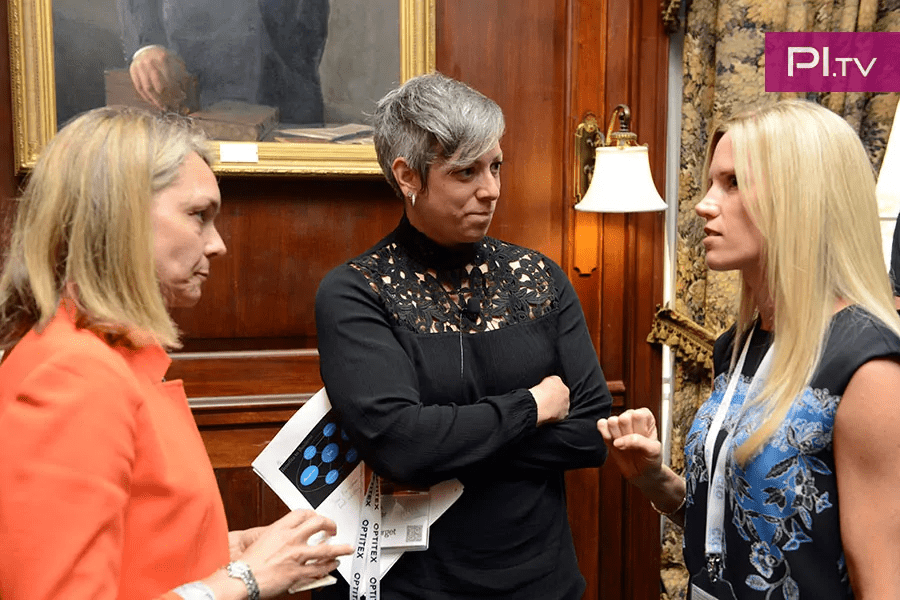 3D might have the potential to transform our industry – innovators like Simon Kim certainly think so, and WhichPLM with the first fashion industry report on 3D enterprise solutions agrees – but Alexis and Sandra are concerned that there is currently no outlet to facilitate the required conversation. They're ringing the bell to "collaborate for a better tomorrow!"
Alexis, suggested that we all need to be involved when it comes to using innovative technologies and we need a collective goal to help improve our industry and make the saving both in monetary terms and in our carbon footprints! She made a strong point that 3D is just one of the many solutions that can really help to make a difference when it comes to sustainability; she quoted the vast amount of water that goes into a single garment and used a table to show the dramatic reality of what's happening in the world regards to a precious commodity like water! It's worth noting that water, after the air we breathe, is our next most precious commodity. According to the Chartered Institute of Management Accounts (CIMA), 40% of the world's population lives in moderate to high water stress areas and facts from the UN indicate that 40% of Fortune 1000 companies described the effect a water shortage would have on their business as "severe or catastrophic". Hence why we need to take action and not just talk!
Sandra also came up with a supporting list of production benefits that Target have found following a successful implementation of 3D and stated that production times have seen a 2-3 week reduction relative to product type and complexity.
The Target team have also been working with many universities, starting by teaching lecturers so that they in turn can help to educate our next generation of students on Target's findings when it comes to 3D, PLM and IoT. Sandra said that the team at Target "love to make a difference" especially when it comes to students.
Motivating & inspiring a winning culture
Soon Yu, Global VP of Innovation at VF Corp took the PI stage to share in wisdom on building a culture of winning innovations. During his opening lines Soon Yu claimed to have experienced more failure than most people, if not everyone present at the PI event, and gave a short run-through of his professional failures!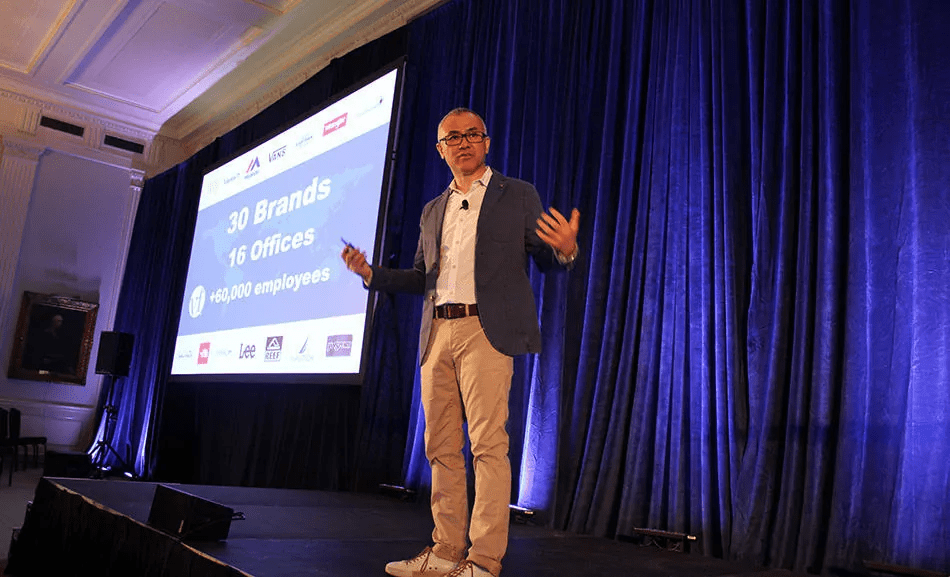 He then asked the audience, "Why do so many innovations fail? Think about it?"
Famous inventor of the bagless vacuum cleaner James Dyson said that rejection and failure is a part of the process in design and manufacturing as well as in the creative arts. Mr Dyson says he finds failure helpful. His plan to create a bagless vacuum cleaner took 5,127 modifications, following numerous rejections from retailers. He told the BBC in an interview just after the launch of a more recent invention, the Airblade Tap, that "failure is the best medicine – as long as you learn something".
Soon Yu continued. In 1971 researchers at Xerox PARC invented many of the core elements of information technology that are used today, including: Personal Computers, Overlapping Windows User Interface, Laser Printing, Ethernet and Peer-to-Peer Client Server Computing. More than four decades later, most of the digital technology and much of global commerce depends on Xerox inventions.
Many of the world's technology giants and others downstream collectively realized trillions of dollars in revenues and tens of trillions in market value because of Xerox. For Xerox it's sadly true that they realized very little of these trillions. The sad fact is that the "wall of fear" is perhaps one of the very reasons that Xerox decided to remain in their comfort zone rather than taking the leap of faith and changing with the rest of the world!
And there is still a "wall of fear" within our own industry. I have been telling the story of PDM since the mid 1980s and PLM since the turn of the millenium; it's taken over three decades for PDM/PLM to be regarded as "critical" technology for any fashion retailer, brand or manufacturer. Likewise we have been working together with several of the 3D vendors presenting at PI, since the late 90s, and have only recently started to experience true 3D penetration in our industry.
Soon Yu, went on to ask the audience, "how do you keep change simple?" And "how does a man that weighs in at 150lbs drive a two ton Elephant? It's easy when you know how. " Soon Yu advocated the need for planning and motivation.
The team within VF today focus on key milestones when it comes to planning change rather than the detailed micro data that, in most companies, is the norm. Experience has show that the "change" team can be far more productive when working within an agile framework. In simple terms, they shrink the steps of change to what is manageable.
Soon Yu emphasised the difference between a complex "micro detail 100+ page documents" and a simple "1 page of bullet points." He supported his point with an example study: children attempting to lose weight via complex diet plans had poor results, and eventually researchers found that by reducing the fat content in milk by 1% the results were dramatic and children lost weight. Keeping the diet simple is what made it effective!
Soon Yu strongly recommended that retailers and brands should go outside of their businesses and meet with experts and learn from those that specialise in a certain process area or technology. Experimenting, playing outside of the box and dreaming beyond comfort zones, were his lasting messages. For companies to succeed, they must first become "change agents" helping to break down people's fears by telling the stories that will in turn help others to break down those walls of fear, risk and disbelief.
Let's talk PLM. After all, that's what we do
I'd now like to drill down into some of the PLM sessions I attended at PI this year; starting with a focus group session.
The focus group was led by Anne Sanger, Senior Manager of Product Technology at American Eagle Outfitters. 'Optimizing PLM via the 3 "Is": Input, Integration and Intelligence' was delivered on the morning of day one, at the same time as a handful of other great sessions. Anne Sanger, a former Liz Claiborne employee, used her experience as an end-user in design and product development to start a career in product technology. Sanger has worked with top brands Laura Ashley, Polo Ralph Lauren, Express, Victoria's Secret and The Limited to redefine their systems.
Now in her ninth year with American Eagle Outfitters, Sanger has successfully implemented Tradestone's PLM solution by "waiting for the right moment to extend functionality." As the title of her session would suggest, Sanger is an advocate for implementing PLM by taking into account "input, integration and intelligence" in order to realize the full potential of the system, regardless of PLM vendor.
Sanger shared how the company has optimized their PLM system by providing Excel-like screens for users to input data more efficiently, filter it and bring up information as needed. AE planned for system integration with their current/future ERP, purchase order tracking, and assortment planning systems; they developed business intelligence as a primary deliverable, rather than an afterthought.
Anne is a real enthusiast when it comes to new technologies. Speaking together after her presentation she shared a few insights on the level of improvements that have been made at AE in recent times and several of the items on her wish list. It's people like Anne that continue to drive both their own teams and that of the vendors to ensure that both businesses can benefit from a very well implemented PLM solution, and that continue to drive the use of new technologies coming to market.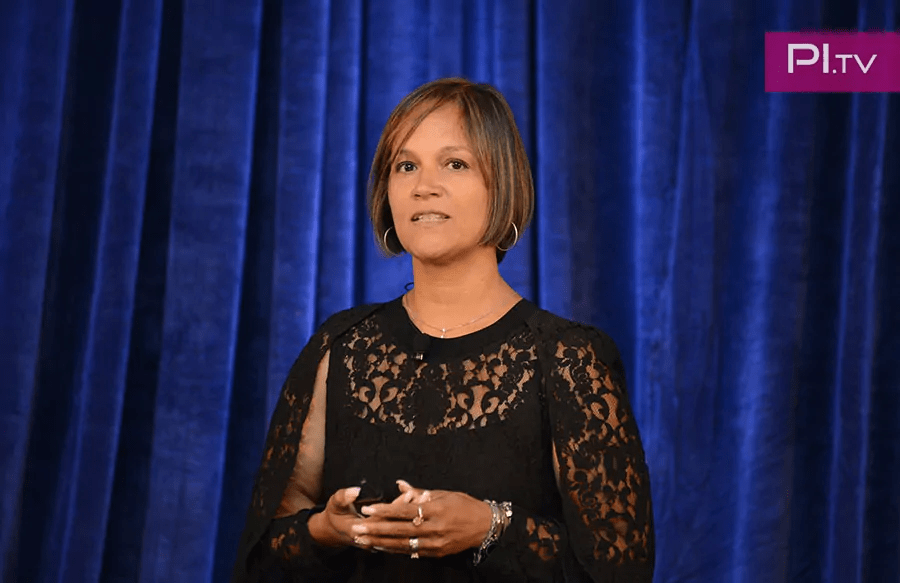 Cindy Payero, VP DK/DKNY Systems held a session on Donna Karan's PLM journey. Their PLM implementation took place in 2015 and was part of a major technology suit change that included both ERP and PLM; so it was critical that the team had a clear understanding of each of the related processes used with both solution stacks and the data that will be shared as they mature over time. To succeed, Donna Karan required visibility of the data to support KPIs and their results.
They also used a flexible "Agile" approach that allowed users to sandbox the processes and test new ways of working before locking down the processes, KPIs, and developing dashboards.
As Cindy put it, "the agile approach allowed us to test and prove ideas before configuration took place." They also tested on both single garments and multiple style variation SKUs, as what works on a single garment may not always work at the SKU level.
It was also important that the PLM project team taught the C-Level management team what the new changes would mean for the business. It's not often you hear of management being trained on PLM – a fantastic idea given that companies need their buy-in for new innovation!
The PLM solution is continuing to be rolled out across the business; occasionally new management bring in new ideas and therefore the business needs to maintain an agile approach at all times. The company operates a 5-step process to communicate change, starting simple and delving deeper relative to need and level of expertise. The joint project teams have become the "storytellers" of change and operate a clear approach to sharing and updating the entire team, including those in New York,. Milan and Hong Kong.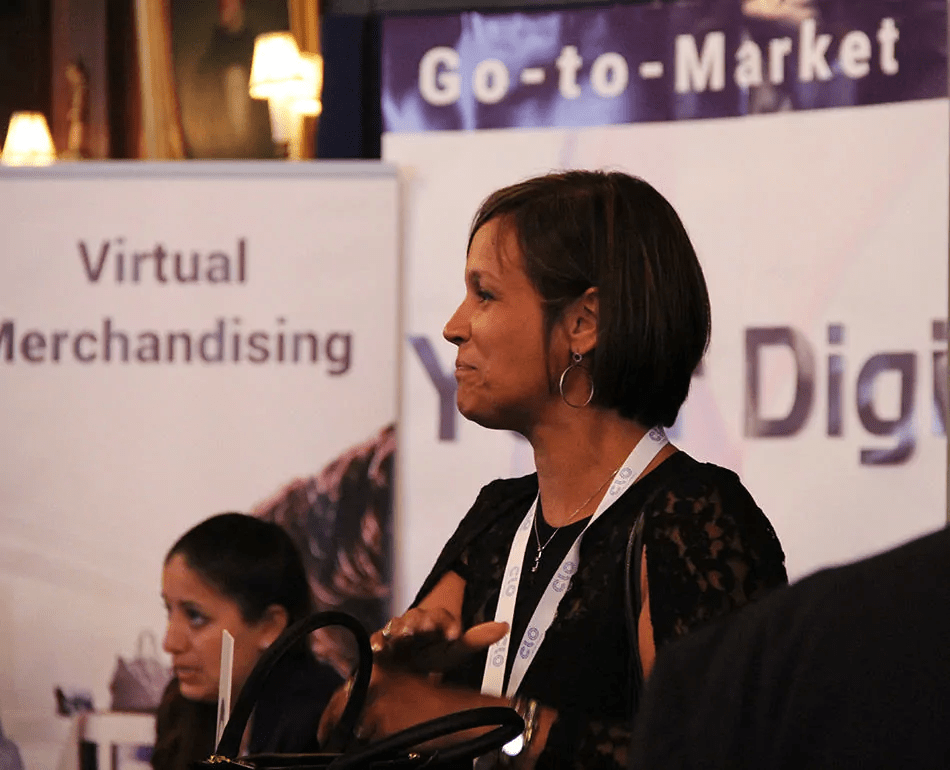 I have to congratulate Cindy's on what was a very interesting session and a mature approach to implementing their PLM solution, managing change and promoting new innovations.
Next on my list was a session from Triumph – a €1.4 billion business. Saman Ekanayake, Head of Product Development, delivered 'Innovation, Dedication and Success with PLM.'
Saman explained that lingerie is an extremely complicated product, with a unique BOM that alters based upon size. In other words, the larger the size the more parts will be required – for example, extra panels, larger clasp, under wires. The products also require pinhead accuracy as one-millimeter difference could mean a change in size.
Until they implemented their new PLM solution, Triumph operated what WhichPLM calls a MS-PDM (put simply: Microsoft PDM), using Excel, PowerPoint and Outlook – with all the usual failings! So, once the business had answered "why PLM?" they went on to develop an RFI/RFP, conducted detailed investigations including workshops with each of the finalists, and eventually selected their PLM solution. In this case it was Centric 8 that met their critical requirements.
The implementation went ahead based on an agile approach (sandbox testing of the new processes), after six months the solution went live and is now used by 100+ people within the business, and was recently integrated to their ERP solution. Longer term goals for this ongoing implementation are to help bring together all of the internal departments, sharing one data set, and then to expand the footprint to bring on-board designers that will require deep integration to the Adobe Suite – starting with A.I. – and also rolling out to the extended supply-chain partners as critical parts of the success story. I'm looking forward to hearing more from the Triumph project team over the months and years ahead.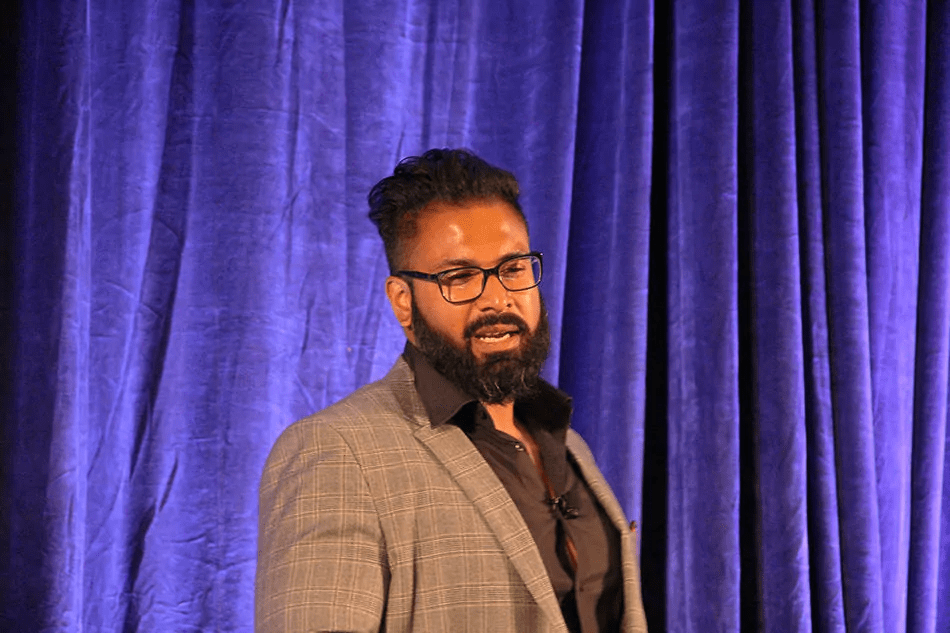 Winding down this report, I'd like to explore one final session in detail. Jimmy Summers, VP Environmental, Health & Safety/ Sustainability at American & Efrid delivered his session, supported by Nicholas Jouriles, VP Digital Solutions Consulting at Gerber Technology.
This was another interesting presentation and one that grabbed my attention, as it was the second time in less than a month that I've witnessed a PLM vendor presenting together with a supplier of consumables. Each with a slightly different message, but both sets suggesting that the core PLM solutions should either use a copy of the up to date available materials – in the case of A&E it's threads – or perhaps use a link to A&E's own materials database (each shared via the cloud) so that you can browse and then download into your own PLM solution libraries for a given season and Tech-Pack.
The key message given via Jimmy and Nicholas was that A&E threads are not only part of a product's bill of materials but they are sustainably manufactured, following A&E's "Ten Threads Of Sustainability" programme and the "Eight Threads of Safety" used within their global manufacturing supply-chain. A&E claim to walk the walk when it comes to CSR and Jimmy made the point that, within A&E, every employee understands the value of Corporate Social Responsibility and they practice what they preach not only in their headquarters but across the supply-chain, from the cotton fields to the finished garment.
The pair finished their presentation by stating that, "it's not a question of how much we are prepared to pay for CSR, but rather, should we even have the choice?"!
Also speaking for PLM this year were the likes of Gregory Bannister, COO at Sport Obermeyer; Mike Gawtry of L.L. Bean; Brandy Hansen of Abercrombie & Fitch; Bob Stevens of Nine West Holdings.
I could write for hours on these sessions – suffice to say they were all informative and enjoyable – but, alas, one report cannot cover so many sessions in such detail. And, this report is now coming to its end.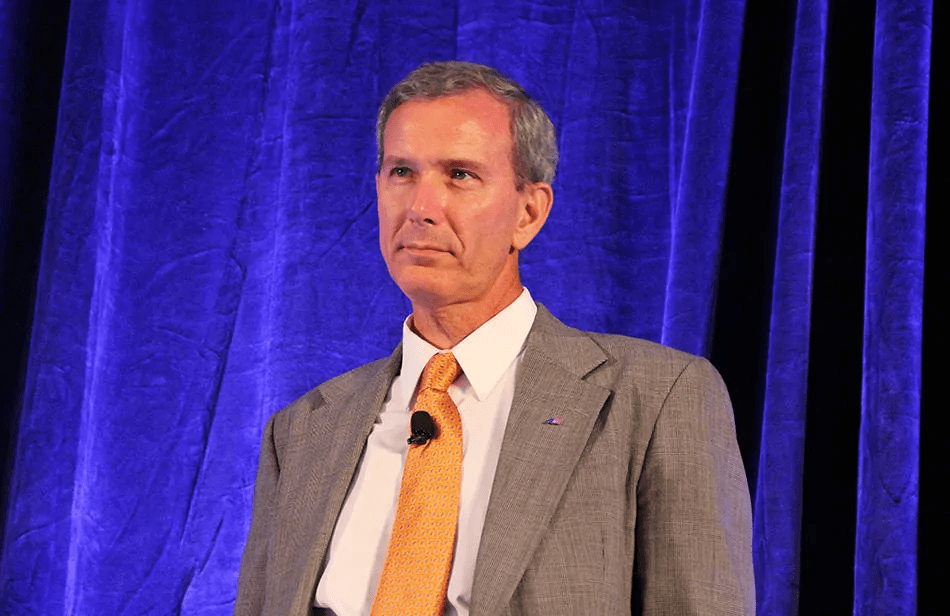 Lasting thoughts
To conclude my coverage, I'm going to re-iterate a point I made at the beginning: now in it's fourth consecutive year, PI Apparel has really found its groove. The program this year was rich and complex, with many avenues covered. However, with so many great sessions happening (in tangent) it seems a shame that delegates oftentimes had to choose between two, three, four or even five to attend.
I'm sure the WhichPLM community will find Kilara's report on the show to be just as thorough as this one, and I encourage you all to read both. There will be a wealth of new information reported on by Kilara not found here, and vice versa.
PI Apparel is an event designed to discover, and comment upon, the latest technologies that are disrupting the fashion, apparel and footwear industry, and I believe this was accomplished.
Stay tuned for Kilara Le's PI coverage, due out next week.