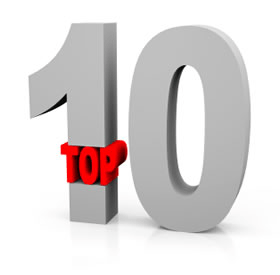 The Apparel & Textiles PLM market has experienced a massive growth in PLM since its forerunner, PDM (Product Data Management), developed in the late 1980's by Microdynamics based in Dallas, Texas. Over the last few years, PLM solutions have continued to mature at an ever increasing rate and PLM customers, like your customers, are also becoming more experienced and tech savvy, therefore have high expectations of PLM as a solution.
Now whether your business is thinking of implementing an enterprise-wide PLM solution, or it is simply focusing on collaborating between internal departments, when it comes to PLM we have learnt to apply 'process best practice'. During the last few years, we have gained an enormous list of lessons learnt, based on many previous implementations using a wide variety of PDM/PLM software solutions including: Classic PDM (Microdynamics), WebPDM (Gerber), StyleManager (A.I. Technologies), CPM, FB PLM Suite (Freeborders), FlexPLM (PTC), Gallery PDM (Lectra) and Lawson Fashion PLM (Lawson).
Over this time, we have practiced many different methodologies of implementing PLM based on applying best practice. In many cases this was different for each company depending on its type, the maturity of their processes and its ability to go from a manual to a partly automated, or even fully automated, process driven by workflow!
Based on our team's wide experience and the many implementations we have completed to date, we would recommend that each organisation considering PLM should follow our ten top tips to help lead to a successful implementation:
1. Ensure that you align your PLM initiative to your corporate strategy.
Providing that you follow these tips and stay with the plan, your organisation will stand a good chance of delivering a successful PLM strategy that will allow you to enjoy the fruits of all your hard work.
2. Create a PLM Strategy document spelling out the mission for PLM and communicate with the entire Supply-Chain.
3. Understand the business challenges ahead of selecting a PLM solution and document the ROI (Return On Investment) business case prior to talking to the PLM suppliers.
4. Map the 'As-Is' process and understand best practise process maturity gaps. Define the 'To Be' process with new best practice maturity objectives listed.
5. Understand the changes required for people across the entire Supply-Chain and build a regular communications plan to keep everyone updated on progress.
6. Define hardware and communication changes across the Supply-Chain.
7. Obtain C-Level buy-in and ongoing management support for the PLM project.
8. Develop and communicate an iterative and incremental plan to address the highest ROI focus on the big wins that deliver hard benefits.
9. Ensure that the implementation is based on key milestones linked to ROI success, avoiding the big bang approach.
10. Measure the PLM implementation against your ROI milestones during regular PLM steering committees.
Good luck and let me know if you have any questions or would like to provide further input!
Contact me
Please free to share your experience in assessing and selecting a PLM solution. Email me at mark@whichplm.com I look forward to your feedback.
Mark
Mark Harrop is a leading Apparel PLM expert with more than 34 years experience in the industry. Mark co-founded the Product Development Partnership Ltd, the team of experts behind WhichPLM.