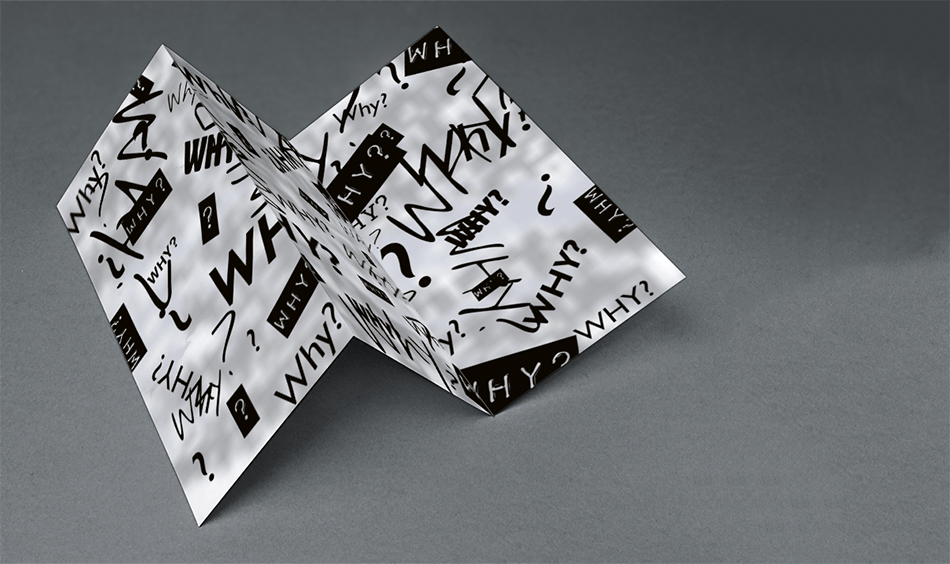 In this exclusive article Mark Harrop, Founder & CEO of WhichPLM, shares some of his questions surrounding why your business might need PLM.
With consistent uptake on PLM selection and implementation, does your business really need a PLM methodology and supporting solution platform?
When I come across a business looking for PLM my initial question is always the same: 'Why?' Why do they need PLM? Could they happily continue working the way they are, using Microsoft PDM (primarily a mixture of Excel, Word, Powerpoint, and email)? At this point they often smile, and begin sharing some of the many reasons why adopting (or not adopting) a PLM solution makes sense for the business.
For someone who is incredibly well versed in the world of PLM, and as the founder of WhichPLM, I dedicate so much time to helping companies assess which PLM solution is right for them. Before asking 'which?' companies need to understand 'why?'
And so, I am sharing some questions that need to be addressed when asking, 'why do I need PLM?'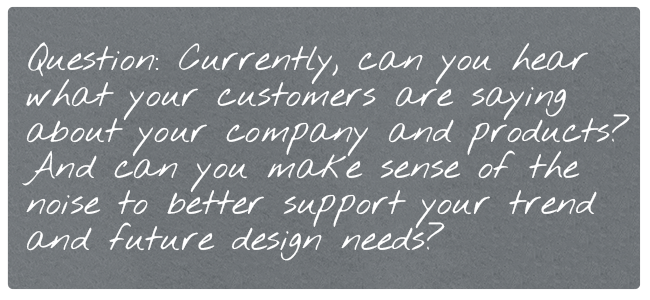 The answer to this is often a resounding, 'no'. This is because the solutions that listen to the noise of your consumers and/or your competitors are currently not part of a typical company's trend and design process. Currently most businesses are unable to benefit from the latest science of the voice of the customer. It's not only a problem of unknown or missing processes or solution integration, but also that most company's PLM project teams (at the early stage of PLM research) simply don't know what they don't know!
The answer is linked to constant education around NPI (New Process Introductions) that are coming to the RFA (Retail, Footwear, Apparel & Accessories) PLM sector. Companies can learn more around NPIs by visiting places like WhichPLM, to find out what you can expect to see in the coming months and years. You can also catch up on the latest NPIs and other developments, including the state of 3D in 2015, in WhichPLM's upcoming publication – our 5th Edition, scheduled for September release.

All too often, design & development teams tell me that they don't have enough time to deliver against the merchandise plans, and that they are always being squeezed for time from both the merchants and retail teams. If this sounds familiar, it's usually because the merchandise solution is either in Excel, manually managed and in a constant state of change that lacks disciplined time-management, or it's in a modern purpose built best-of-breed merchandising solution that isn't integrated to the rest of the business Supply-Chain lifecycle processes.
The answer? One of two things.
Either integrate a best-of-breed merchandise planning solution that delivers a broad variety of merchandise process functionalities and that is fully integrated together with a modern PLM solution, driving top-down and bottom-up financial plans, design options, margin analysis, assortment/range plans, products & materials plans, market plans, sales by region, store planning, carryovers, etc.
Or alternatively, you can go with one of the many merchandise planning processes developed by PLM vendors. These are often less functionally rich and mature, when compared to a best-of-breed solution that supports deep use of predictive algorithms. But, on the other hand best-of-breed merchandise solutions do tend to lack quality graphics, and real-time lifecycle status updates.
The bottom line is: whether you choose a best of breed or a PLM in-built merchandising solution you will have a strong bi-directional integration and equally strong supporting workflow and calendar management to avoid issues with time overruns.

If you are one of the many companies operating in the Fast Fashion space, then the answer is going to be an overwhelming 'yes!' This is because being first to market will make the difference between setting the trend and delivering the right products for the business, or not. In our fast-paced market being first to market also means selling full priced products for a longer period of time (extra days or even weeks), extending the time before eventual markdowns, thus delivering higher margins for the business. It's critical to keep pace with market leaders like H&M, Zara, Forever 21, Uniqlo, Abercrombie & Fitch, & Topshop to name but a few.
One of the biggest problems fast fashion companies face is the constant challenge of productive relationships between internal departments (separated by silo mentality), processes, solutions, as well as those between external suppliers, their processes and technology solutions.
The answer to the problem of delivering faster fashion is to firstly understand your entire "end-to-end" process with regards to the maturity state (1-5 level maturity across 40-60 different business processes) and the realistic opportunity for improvements (approximately 1-2 years and longer relative to the size and complexity of the business) that can be made and supported by the introduction of a modern PLM methodology (PLM solution platform) that is successfully deployed by experts that have the knowledge, experience and scars!

If the answer is 'yes', then the chances are that mistakes are being made on a regular basis within your organisation and are often never measured, or even hidden by those who made them. Sadly, this is increasingly common not only for fast fashion businesses but also for the luxury fashion sector, where time and materials are very expensive and mistakes can be very costly for the business.
Without a PLM methodology in place a business operates on an abundance of "Tech-Pack" related emails, Microsoft Powerpoint, Microsoft Excel and other disconnected technology solutions (2D illustrations, 2D creative prints, knits & weaves, 2D pattern development, 3D prototyping, measurements & grading, BOM, Costing, BOL, etc.). Files need to be downloaded, and frantic phone calls are commonplace as samples and production volumes begin to ramp up, uncovering problems and mistakes.
To overcome this awkward, manual process companies need to do a number of things. Firstly, undergo a detailed process maturity measurement (1-5 maturity levels, linked to the value that maturity change can bring to the business). Follow this by re-engineering or even retiring some of the low value processes/solutions that are now out of date. Only then would you begin to choose and implement a PLM solution platform linked to seamless collaboration across the extended Supply-Chain. It's certainly not going to be easy but you need to aim high and stay with the journey!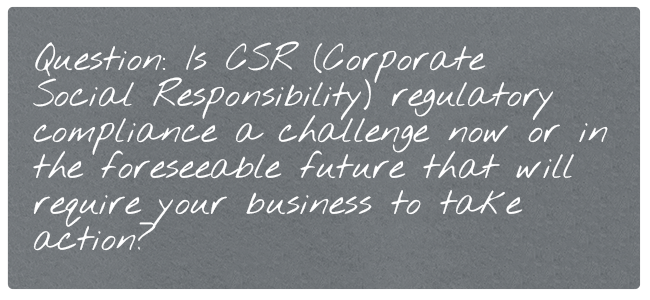 If 'yes', then you will need to invest in a PLM solution platform that will be able to meet or exceed today's needs of compliance in the form of corporate social, ethical, sustainable and regulatory compliance requirements.
Today, there is a growing list of regulatory compliance requirements that companies must meet in order to sell their fashion apparel products in North American, European or Asian markets. As WhichPLM has reported on recently, the 21st century presents a number of unprecedented and interrelated global challenges: population growth, climate change, resource depletion and food security are no longer the sole concern of governments or fragile communities. Instead, corporates now recognise that what were once viewed as inconsequential 'externalities' increasingly represent a clear threat to their current and future viability, particularly where those businesses operate extended and complex supply chains.
These threats are no longer about reputational damage, but are beginning to impact already narrow margins and challenge operational effectiveness. The answer to this modern day challenge is a modern day PLM solution that can support the needs of CSR programmes operating across the entire end-to-end Supply-Chain. Today PLM vendors operating within the RFA (Retail, Footwear, Apparel & Accessories) sector are in the early stages of developing new CSR-supporting processes and API's to the likes of CPSIA, and the Higg Index etc.
These five questions represent just a very small sample of what retailers, brands and manufacturers should be exploring before starting out on a PLM journey.
Process maturity workshops of which I often manage, run into multiple days, and I cannot begin to put into one article the depth companies should go to ensure a successful PLM project. So, hopefully, these short example will give a little assistance to those companies out there asking, 'why PLM?'